jane gifford's italian gourmet travel

a photographic travel guide to Italy
Email addresses will not be shared with third parties
all photography © jane gifford 2014
because nothi
ng tells you as much about a place as fabulous pictures
I have been fortunate to have travelled the world and had the opportunity to meet and learn from a huge variety of places and people. I hope you will want to join me on my travels in Italy and share my experience of the wonderful world of Italian food, wine and hospitality

join me on my travels in italy
buon viaggio!

jane gifford
a message to you from jane .......
after more than 20 years of travelling the world with a medium format camera, a huge tripod and hundreds of rolls of film, being launched into this digital world has been an enormous task of relearning my profession
tackling website design and building is the latest skill I'm trying to get my head round. It's takes so much longer than I ever imagined- apologies for all short-comings. there are many.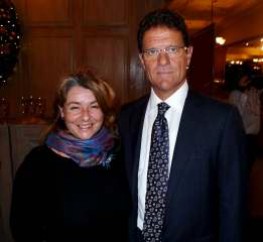 professor david bellamy & the international kodak calendar
Jane Gifford was invited to design and photograph the International Kodak Calendar in 1994 after co-authoring and photographing a book with Professor David Bellamy called Wilderness Britain - a greenprint for the future
They wanted to call it Wilderness Britain - a man-made landscape because the paradox was relevant but objections from feminists in the publisher's office prevented this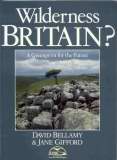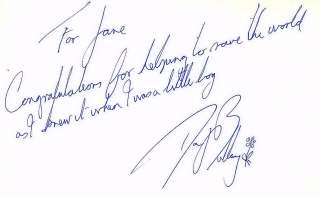 magazines and books

Jane Gifford has written and photographed hundreds of magazine features for the national glossies specialising in travel, natural history, the environment and garden photography
Her work is featured in publications like The English Garden; World Magazine; House & Garden; Homes & Gardens; Country Living; Country Life; France Magazine; Itallia! Magazine and loads more besides

She was invited to exhibit her work at The Royal Photographic Society and has worked with Professor James Lovelock and colleagues researching his
Gaia Hypothesis,
as well as David Puttnam.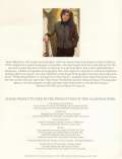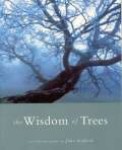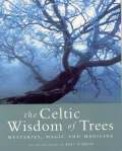 some other things jane can do

Jane Gifford speaks Italian, French and German. She taught Geman and French to A level and Remedial English at a North London Comprehensive. She also taught English at a German grammar school near Stuttgart. She has a degree in Comparative Politics and German from Manchester University and a post graduate degree in Modern Language Teaching from London University

She has worked with a team of scientists travelling the world for the United Nations University, translating scientific papers from German in to English for publication. She once wanted to be a bass player and singer. Or maybe a marine biologis, before life took her off in another direction.
jane gifford's italian gourmet travel

Your exclusive photographic travel guide to Italy
To see more of Jane's work visit
© Jane Gifford 2014