Veneto
: Venice • Padua • Euganean Hills • Abano & Montegrotto Spas • Arqua Petrarca • Baone • Chioggia • Castello di Lispida • Ca'Orologio • Este • Monselice • Valsanzibio • La Montecchia • Montagnana • Verona
venice : venezia
I went to Venice the first time by accident ... it was mid summer and I had arrived a day early at Venice airport after working in Malcesine..... so I slipped in to Venice and was horrified. No wonder there is a mass exodus of Venetians at this time of year. Wall to wall tourists and hardly a word of Italian to be heard. Not for me I decided ...... I was wrong.
For me Venice is at its best from November to March. The weather is very often superb - clear blue skies dawn to dusk and no heat haze to block out the view of the snow-capped Dolomites on the horizon. I have only rarely seen the famed thick fogs so they have retained their romance for me. There will always be tourists in Venice - it is far too remarkable a place to ever be without them and the revenue is essential to Venice's upkeep. But in winter local residents do get a chance to feel at home in their beautiful city.
Fellow visitors often ask me, 'What for you is the best about Venice?'. They will say, 'For me it's
St. Mark's
,
The Accademia
or the
Peggy Guggenheim Collection
, a hot chocolate at
Florians
or a drink at
Harry's Bar
.'
But for me the star of Venice is Venice herself - everything from the waterbuses and palaces, the unexpected squares and sudden fabulous churches, the skylines, the ligt on the water, the furs, to the packed tiny bars, the wells and the washing suspended across the streets; and above all, I love the unrivalled pleasure of exploring and discovering it all without a guide and with time to enjoy being lost.
christmas in venice
Venice is a wonderful place to escape the relentless commercialism of a Christmas spent in the UK. It is also a time when Venetians get to reclaim their city and lagoon from mass tourism. You can easily distinguish the Venetians from the tourists - most wear as much fur as possible (I have even seen joggers with fur sweat bands round their head and wrists). A dog is a vital accessory and if you want to blend in with locals, always use a shoping trolley, never carrier bags! Christmas Eve is the Feast of the Seven Fishes. Everyone is off early to the Rialto Market or Chioggia for the best and freshest of fish and the town fills with the aroma of the seven fish dishes which are traditionally served today. After this it's Midnight Mass at Saint Mark's. Boxing Day, or more properly - Saint Stephen's Day - is the traditonal start of Carneval. Avoid the tacky carneval masks sold everywhere in town and head for Ca' del Sol on Fondamenta Osmarin (near the fabulous church of San Zaccaria) to see the true art of mask-making. The Doge traditionally held mass on Saint Stephen's Day in the Palladian Church on the island of San Giorgio Maggiore.
Ca' del Sol - masks and costumes for film, theatre and carneval
Castello, 4964, Fond. Osmarin tel: (+39) 041 528 5549

For exclusive four star accomodation hidden away in Castello
The Liassidi Palace Hotel - Ponte dei Greci 3405 tel: (+39) 041 520 5658

On the canal close to the exquiste Greek Orthodox Church San Giorgio dei Greci
christmas eve - feast of the seven fishes
Italian names of fish & seafood
Vongole e Cozze
(clams & mussels);
Calamari con salsa tonnata
(squid with tuna mayonnaise);
Capesante
(scallops)
; Schie
(shrimps);
Branzino
(sea-bass);
Granseola
(spider crab),
Bigoli in salsa
(wholemeal pasta with anchovies and onion);
Linguine al granchio
(crab linguini);
Coda di rospo
(monkfish);

Sp
aghetti al nero di seppie
(spaghetti with squid ink);
San pietro
(john dory);
Anguilla in umido
(eel with tomato);
Aragosta
(lobster)
You will often see groups of Venetians on the street outside a tiny bar, drinking, smoking and enjoying a snack. The bigger the group, the better the 'cicchetti'.
Cicchetti
(bite size delicacies to enjoy with a drink) -
Sarde in Soar / Scampi in Soar
(sardines or scampi with onions);
Sarde fritte, Sarde al forno
(fried or roasted sardines)
; Moscardini
(tiny baby octopus)
;
Polpo con patate
(octopus and potatoes);
Baccala mantecato
(creamed salt cod),
Polpette di tonno
(tuna fish balls);
Acciughe
(anchovies);
To prepare typical Venetian food I recommend Tessa Kiros' wonderful Venetian cookery book 'Venezia - food and dreams' published by Murdoch Books




Visit Chioggia for the best fish market on the Venetian Lagoon
Visit
the colourful island of

Burano
towards evening or early in the morning to avoid the crowds.
Trattoria Da Romano, via Baldassare Galuppi 221
,

Burano

-
is reputed to be one of the best fish restaurants in Venice
tel: 041 730 030
Trattoria 'da Primo'
Piazza Galuppi 285,

Burano

- is an excellent and
much less expensive alternative

tel: 041 735 550
off the tourist trail - cannaregio
Cannaregio is on the far western edge of Castello and my favorite part of the city of Venice. It's slightly off the tourist trail and easily possible to get lost trying to find it but this is part of the charm of Venice - you might be able to see where you want to head, but unless there is a bridge to lead you there you can end up walking a long way in the wrong direction and discovering many unplanned delights along the way. Cannaregio is home to the fabulously ornate public hospital - the Ospedale, the huge and awe-inspiring church of Santi Giovanni e Paolo - Zanipolo to the locals, loaded with precious works of art, and, my favourite, the tiny jewel box of a church - Santa Maria dei Miracoli. Closeby, the art bookshop on peaceful Campo S.Maria Nova is always worth a visit.
Eating out in Venice in the tourist hotspots can be scandalously expensive. For a wide range of excellent less extortionate typical Venetian cuisine in Cannaregio try:

Enoteca Boldrin di Loredano Sambo - typical Venetian cooking and large bar. 'Fast food' with friendly , informal atmosphere tel: 041 52 37 859

Ostaria al Ponte - on the bridge opposite Zanipolo. Venetian cuisine. Tiny. Usually packed. Hugely popular with locals - tel: 041 52 86 157
Ristorante al Paradiso Perduto - Fondamenta della Misericordia, 2540. Warm atmosphere. Live Music. Open til late - tel: 041 72 05 81

Hosteria al Vecio Bragosso - traditional and delicious food on the main shopping street , Strada Nuova. Closed Monday - tel: 041 52 37 277

Dogado Lounge - Strada Nuova. - trendy bar-restaurant with DJ's and jazz concerts. Near Ca' D'Oro waterbus stop Open til 4am - tel: 041 520 8544

good accommodation in venice
is famously very expensive - especially with a water-front view. An excellent introduction to the city is from the water itself on board the M.S. Michelangelo with Voyages Jules Verne. There are trips all year round. It is full-board but you are only there or a few days, so I advise you to skip some meals. The crew are happy with this as long as you let them know. This gives you time to properly explore the backstreets of Venice and sample some of the excellent bars and eateries off the beaten track. They are packed with atmosphere and far less expensive than those on the usual tourist trail.
Voyages Jules Verne 'Venice from the Water' tel: (0044) 020 7616 1000
Take a cabin on the shore side when you first board the
Michelangelo
. It is only moored on the
Zattere
for the afternoon. For most of your stay you will be by the
Giardini
and moored the other way round at
Riva Sette Martiri
in
Castello
. This way you will end up with a fabulous view across the lagoon to the island of
San Giorgio Maggiore
(make sure you go up the tower) and across
Saint Mark's Baisin
to the beautiful church of
Santa Maria della Salute
and the entrance to the
Grand Canal
.
It is a wonderful 15 minutes walk from
Riva Sette Martiri
along the waterfront to
Saint Mark's Square
where you must of course marvel at the overwhelming beauty of
St Mark's Basilica
, the
Doge's Palace
and the stunning view from the top of the belltower -
il Campanile
- some major attractions are not to be missed . You are also next to the
Giardini
waterbus stop - the famous
vaporetto
. Buy a pass for the length of your stay. Take a circular trip on the number one - by day and by night - and I guarantee you will not fail to fall in love with
La Serenissima

- the Most Serene One
- the truely apt name given by the Venetians to their beloved city and its once vast empire.
euganean hills : colli euganei


much more to the veneto than venice

Throughout November 2009 the Italian Tourist Board (whose new slogan is Much More) in conjunction with the Veneto Tourist Board, Harrod's of Knightsbridge and the Italian Cultural Institute staged a major promotion to advertise the fact that there is much more to the Veneto Region than just Venice. Fabio Capello championed the cause at Harrod's Veneto Event coming himself from Vicenza and Chefs Marcantonio Sagramoso, Fabio Groppi and Duccio Orlandini prepared typical regional delicacies to accompany the continuous flow of prosecco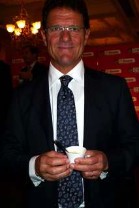 Rare Smile, Fabio Capello, Harrod's Veneto Event
© Jane Gifford 2014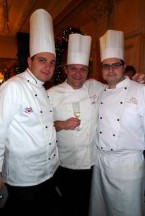 Chefs Duccio Orlandini, Fabio Groppi & Marcantonio Sagramoso Harrod's Veneto Event
© Jane Gifford 2014
At the
Italian Cultural Institute
26.11.09 on London's Belgrave Square the
Veneto Region
and
Trentino
clubbed together to celebrate the opening of an important exhibition of the works of renaissance artist
Giorgione at Museo Casa Giorgione Castelfranco
12.12.2009 - 11.4.2010. The occasion was also used to promote the many beautiful tourist destinations along the
Brenta River
(coming to this site soon)
Barbara Zanichelli
sang High Renaissance songs accompanied by
Manuel Staropoli
playing recorder and flute and
Michele Pasotti
playing a renaissance lute.
Chef Bepe Agostini
made
raddicchio
the culinary star of the show accompanied by red wine and of course copious
prosecco
.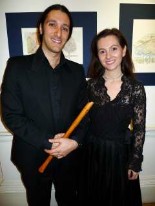 Barbara Zanichelli & Manuel Staropoli - High Renaissance Music at the Castelfranco Giorgione Exhibition Launch
© Jane Gifford 2014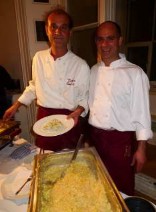 Castelfranco Chef Beppe Agostino, Italian Cultural Institute Giorgione Launch
© Jane Gifford 2014
To see more of Jane's work visit
© Jane Gifford 2014
Venice
(above) from

il Campanile
© Jane Gifford 2014
Christmas Market, Campo S. Stefano

© Jane Gifford 2014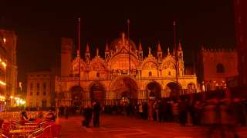 St. Mark's, Queue for Midnight Mass, Christmas Eve
© Jane Gifford 2014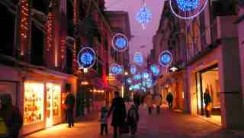 Christmas Shopping, Venice
© Jane Gifford 2014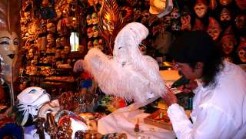 Carneval Mask-Making, Ca' del Sol
© Jane Gifford 2014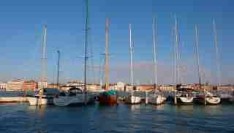 Marina, San Giorgio Maggiore
© Jane Gifford 2014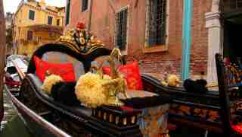 Your Gondola Awaits
© Jane Gifford 2014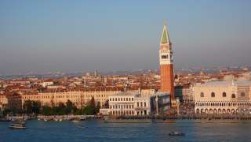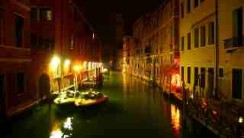 Venice by Night
© Jane Gifford 2014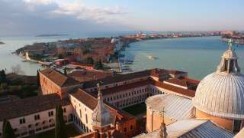 Canal della Giudecca & San Giorgio Maggiore
© Jane Gifford 2014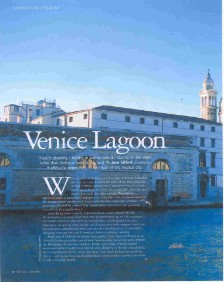 Magazine Feature
Click on the image above to download feature on
Venice Lagoon in Italia! Magazine
(6 pages) Copyright jane gifford 2014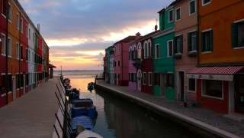 Burano, Venice Lagoon
© Jane Gifford 2014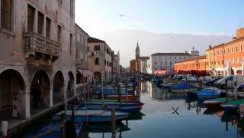 Chioggia, Venice Lagoon
© Jane Gifford 2014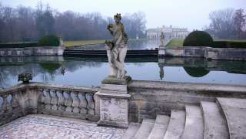 Villa Pisani, Brenta Riviera
© Jane Gifford 2014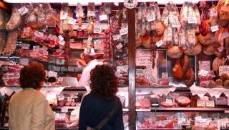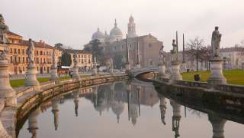 Padua, Prato della Vale
© Jane Gifford 2014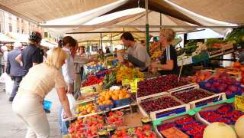 Padua, Market Piazza delle Erbe
© Jane Gifford 2014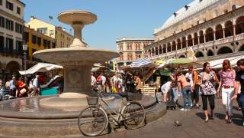 Padua, City of Markets
© Jane Gifford 2014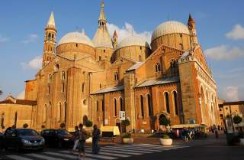 Padua, Saint Anthony's Basilica
© Jane Gifford 2014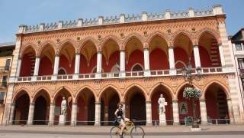 Padua, Loggia Amulea
© Jane Gifford 2014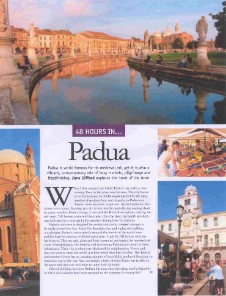 Magazine Feature
Click on the image above to download feature on Padua in
Italia!
Magazine (6 pages), Copyright Jane Gifford 2014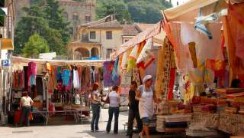 Market Day in Monselice
© Jane Gifford 2014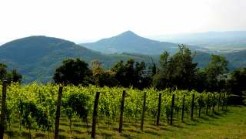 Euganean Hills,
Volcanoes & Vineyards
© Jane Gifford 2014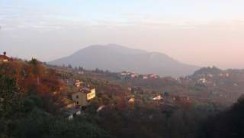 Euganean Hills in Winter
© Jane Gifford 2014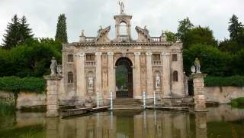 Euganean Hills, Valsanzibio Gardens
© Jane Gifford 2014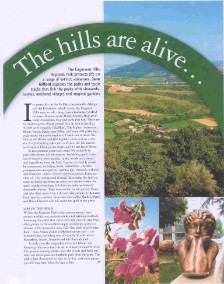 Magazine Feature
Click on the image above to download feature on the Euganean Hills in
Italia!
Magazine (5 pages), Copyright Jane Gifford 2014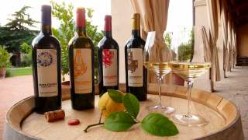 Euganean Hills, Wine from Ca'Orologio
© Jane Gifford 2014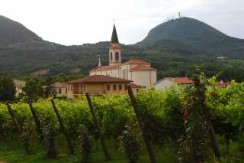 Euganean Hills, Baone, Ca'Orologio
© Jane Gifford 2014
Euganean Hills, Castello di Lispida Estate
© Jane Gifford 2014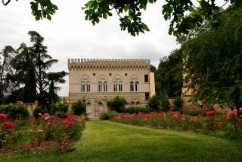 Euganean Hills, Castello di Lispida
© Jane Gifford 2014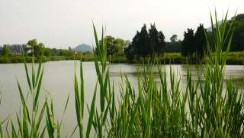 Euganean Hills, Hot Thermal Lake
© Jane Gifford 2014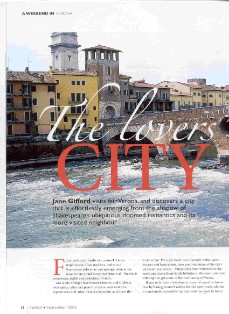 Magazine Feature
Click on the image above to download feature on Verona from
The Italian
Magazine (8 pages), Copyright Jane Gifford 2014